If you're planning to reconnect with nature on a short hike, a backpacking adventure or a camping trip, it will take some planning to make sure you have everything you need to be comfortable and safe. The same is true if you're thinking about getting away from the city and trying #vanlife for a little while. In this article, we'll share some tips on what to add to your packing list. And don't worry – our list doesn't contain just the obvious stuff you would bring anyway, some items will be sure to surprise you!
When you find a hiking list online, they can be huge. And for good reason, there is a lot to bring. However, a smart adventurer knows that sometimes you can pack less and still have everything you need. We're going to provide a detailed list with tips and suggestions for you to make the most of your upcoming trip. Let's dive in!
Hiking List Essentials: What to Bring for a Day Hike
You've probably already packed all the obvious items for your hike, like proper clothing, a small backpack, water and a fully charged cell phone. But what other items should you consider bringing along?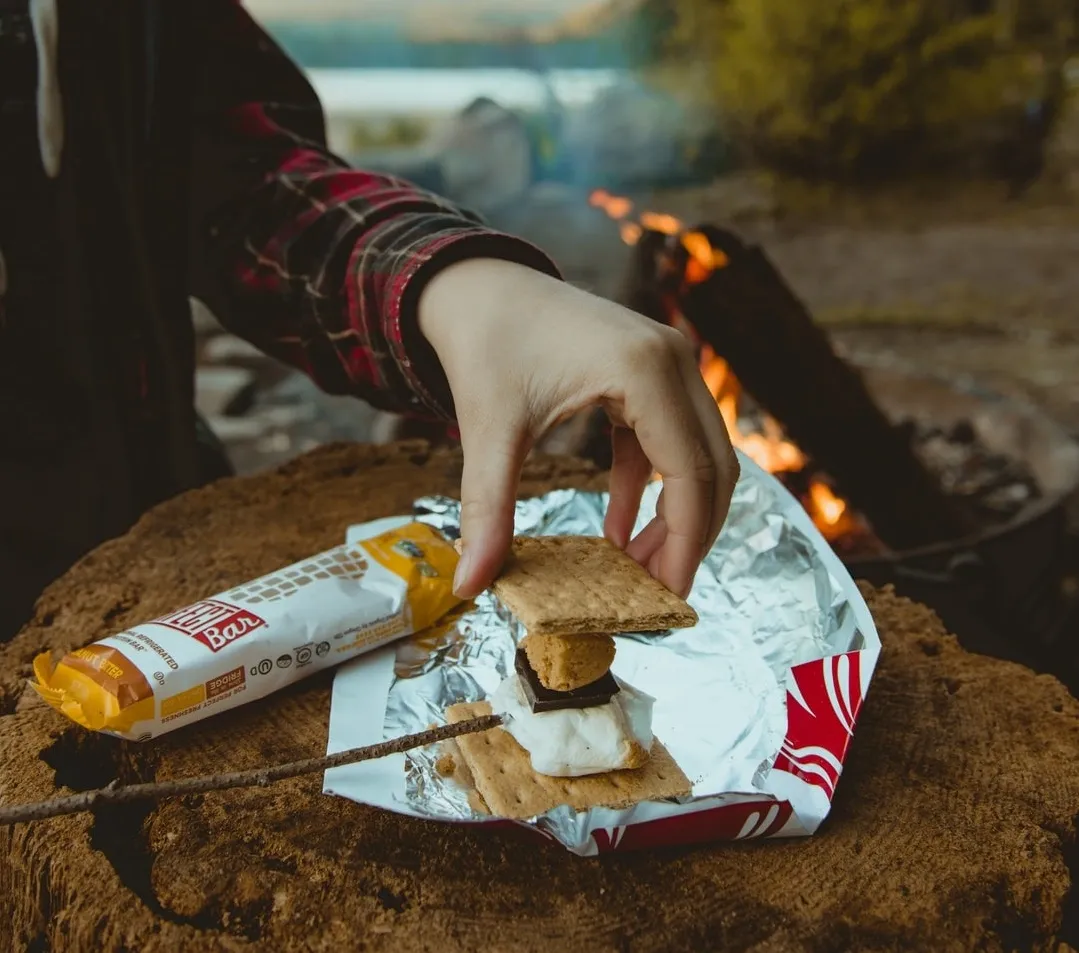 Snacks
On a 1 hour hike, you'll burn an average of 400-600 calories. This depends on the intensity, duration, and your body weight, but even so that's a lot of energy. Because of this, it's important to pack some hearty snacks as a way to refuel. Here are some of our favourite things to munch on.
Protein bars
Dried Fruits
Trailmix
Beef jerky
Crackers + Cheese
Veggies + Hummus
HOT TIP: we love to pack a cold beer or two on our hiking trips, especially on hot summer days.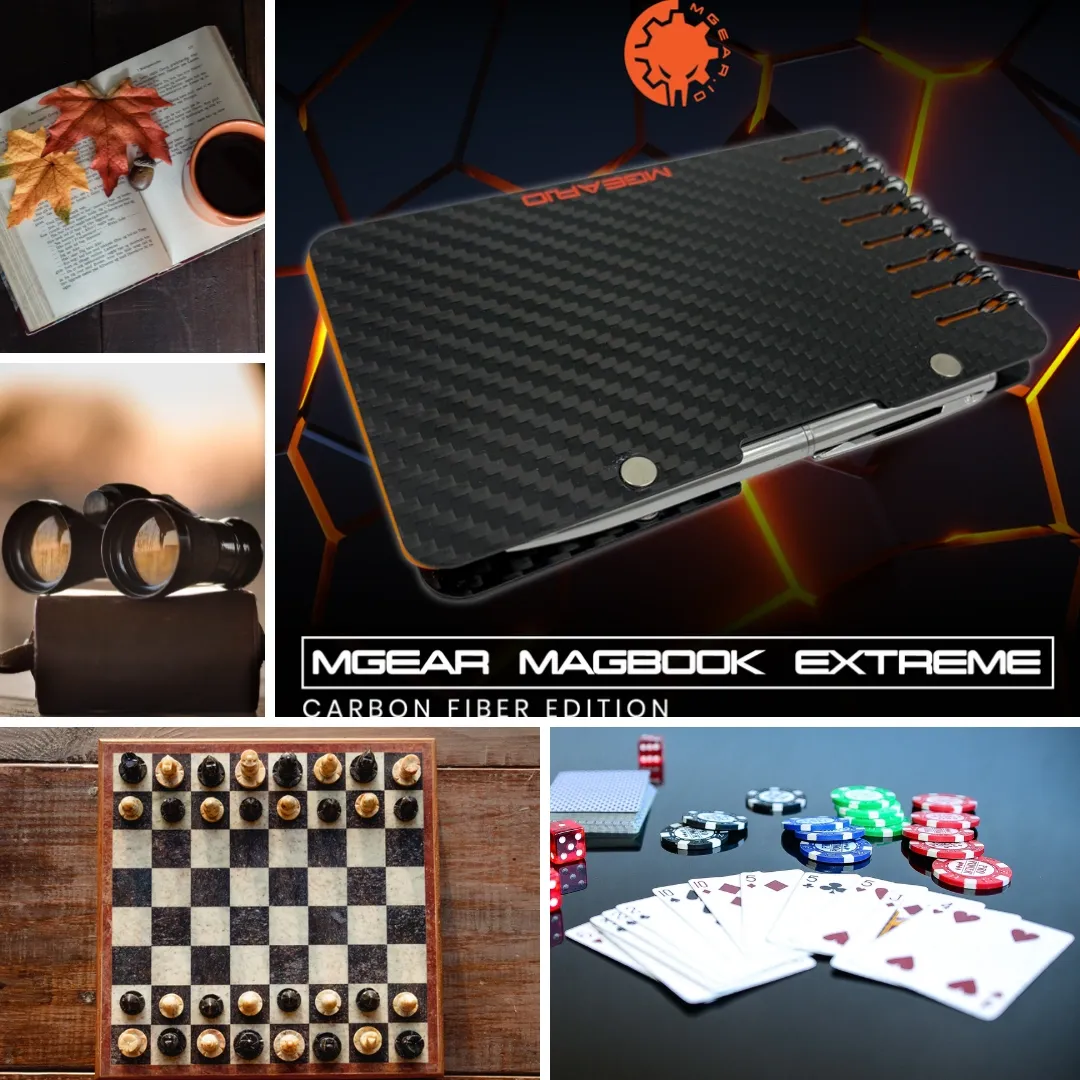 Entertainment
While nature itself is full of wonder, sometimes we all need a bit of downtime. Plus, it's great to sit around a campfire or curl up in a tent and play games with your friends. Not to mention if you bring kids along, they will probably need some entertainment. These are a few ideas to get you started.
Cards – A simple deck of cards will allow you to play tons of different games! Play a classic, or try learning a new one.
Boardgames – Hive is a great little boardgame for all ages. You use hexagon-shaped tiles, each themed with a different bug, to try and capture your opponent's Queen Bee. There is even a smaller version for travelling that takes up little space.
Book – Everyone loves a good book! You can bring something that tells a story, or even a guide like this one for birdwatching.
Binoculars – Use these for birdwatching and stargazing. If you've never looked at the night sky through binoculars, you absolutely have to try it. We recently published a story that contains lots of great tips on stargazing and astrophotography in this article here.
Notepad – Of course, drawing or taking notes during your hike is another way to pass the time. Why not go for something with waterproof paper, like MGear's Magbook Extreme? It's durable, compact, and your notes certainly won't wash away.
Camp List Essentials: What to Pack for a Weekend Camping Trip or Backpacking Adventure
If you're going overnight on a camping trip or even a road trip, then you will need a lot more than snacks and water. We've broken down the listen into different sections to make it easier as well as included some tips to help you out. You could also use this to help you pack while traveling like Fern in the film Nomadland, where she goes on an adventure in her van across America.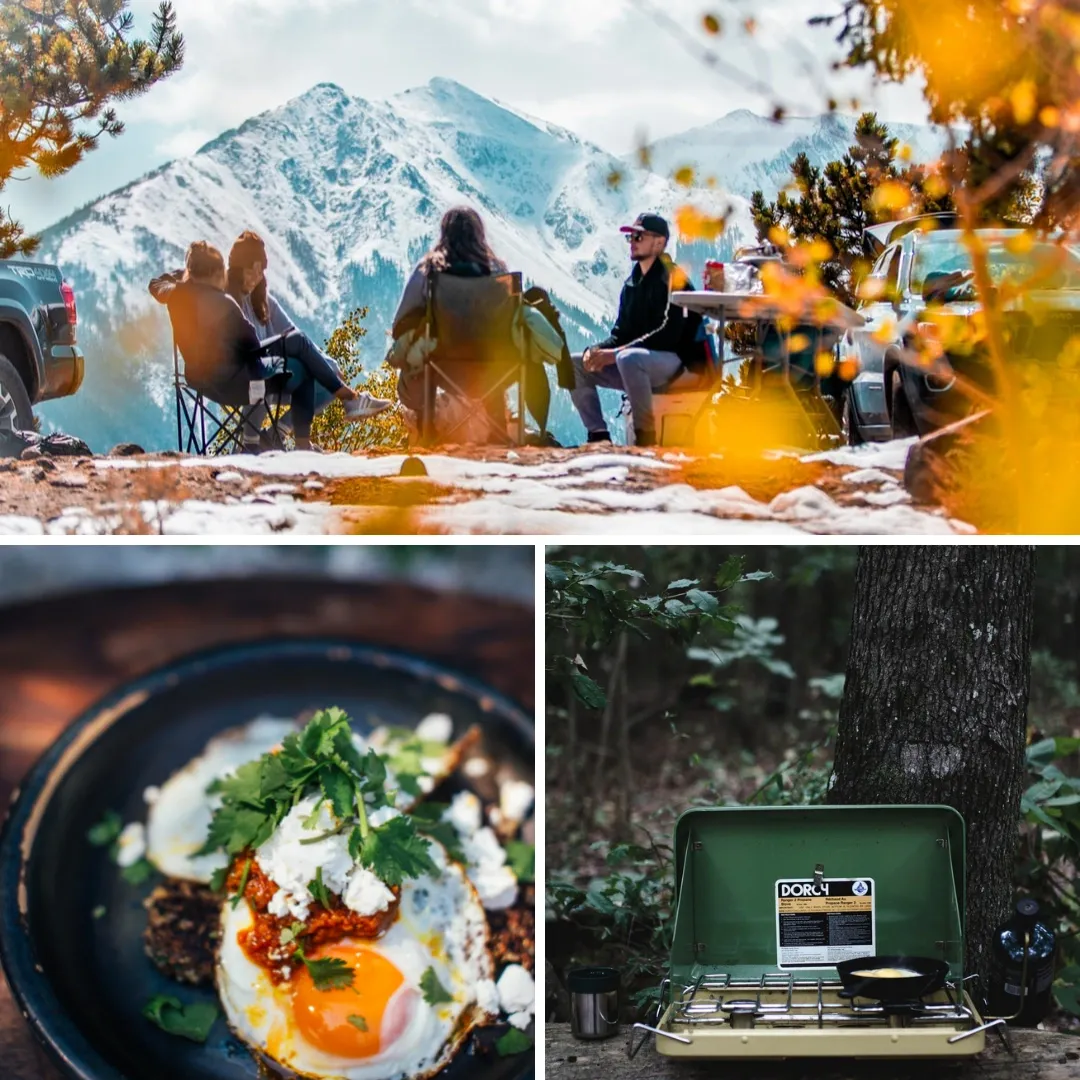 Kitchen
Since you'll be away for more than a day, you need to plan meals and bring supplies to cook your food and eat it. While it's a good idea to bring snacks and easy to assemble lunches, we all love a warm meal.
Pots + Pans
Cutting board + Knife
Stove + Cooler
Dishware – Plates, Bowls, Cutlery
Scrubbie + Biodegradable Soap
Trash Bags – Leave no trace! If you pack it in, you should pack it out.
Water Filter – This is a great choice if you just want to make sure the water on your campsite is clean or if you're on a road trip and not used to the local water.
HOT TIP: Try out this organic soap for personal hygiene & camp cleanliness. You can always pack dish soap and regular soap, but if you're tight on space you can always use one soap for both purposes!
Clothing
When camping, you never know how fast the weather can change. Depending on the length of your trip, it's crucial to pack different clothes for different situations. This is a quick list of what to pack for yourself.
Warm layers – Jacket, sweaters, pants, toques.
Light layers – Shorts, T-shirt, dress, swim suit. Ever heard of Bug repellent clothing? It's an interesting idea if you're out somewhere with a lot of insects!
Shoes – Hiking boots, sandals, and/or runners.
Undergarments
Microfibre tower – A quality microfiber towel dries fast and takes up far less room than a regular towel.
Handkerchief – These are super versatile and everyone should bring one. Cool off by getting it wet and placing it on your neck. You can even use it as an emergency sling, an oven mitt, or just an extra cloth for cleaning.
Toiletries
You might be in the woods, but cleanliness is still important. Especially if you're injured as cuts and scrapes are more easily infected. Here are the things you'll want to pack that will allow you to stay feeling fresh after spending a few days outdoors.
Toothbrush, toothpaste and floss
Hairbrush + hair ties
Sunscreen, lip balm & Afterbite
Necessary medication
Hygiene products (pads, tampons, or a reusable menstrual cup)
Coconut oil – Not only is it a great moisturizer, it doubles as makeup remover too. Plus you can cook with it as well if you don't mind the subtle flavour.
Solar Shower – While jumping in a cold lake feels great, it's not ideal to use soap as it can harm the ecosystem. One solution is to use a solar shower away from any water sources. Plus the water heats up from the sun and can become as hot as 130° F (or 54° Celcius!)
Travel washing machine – If you'll be going away for an entire week you can consider bringing along a portable washing machine. It's also a great item for road trips or backpacking in case you want to wash some clothing in a pinch.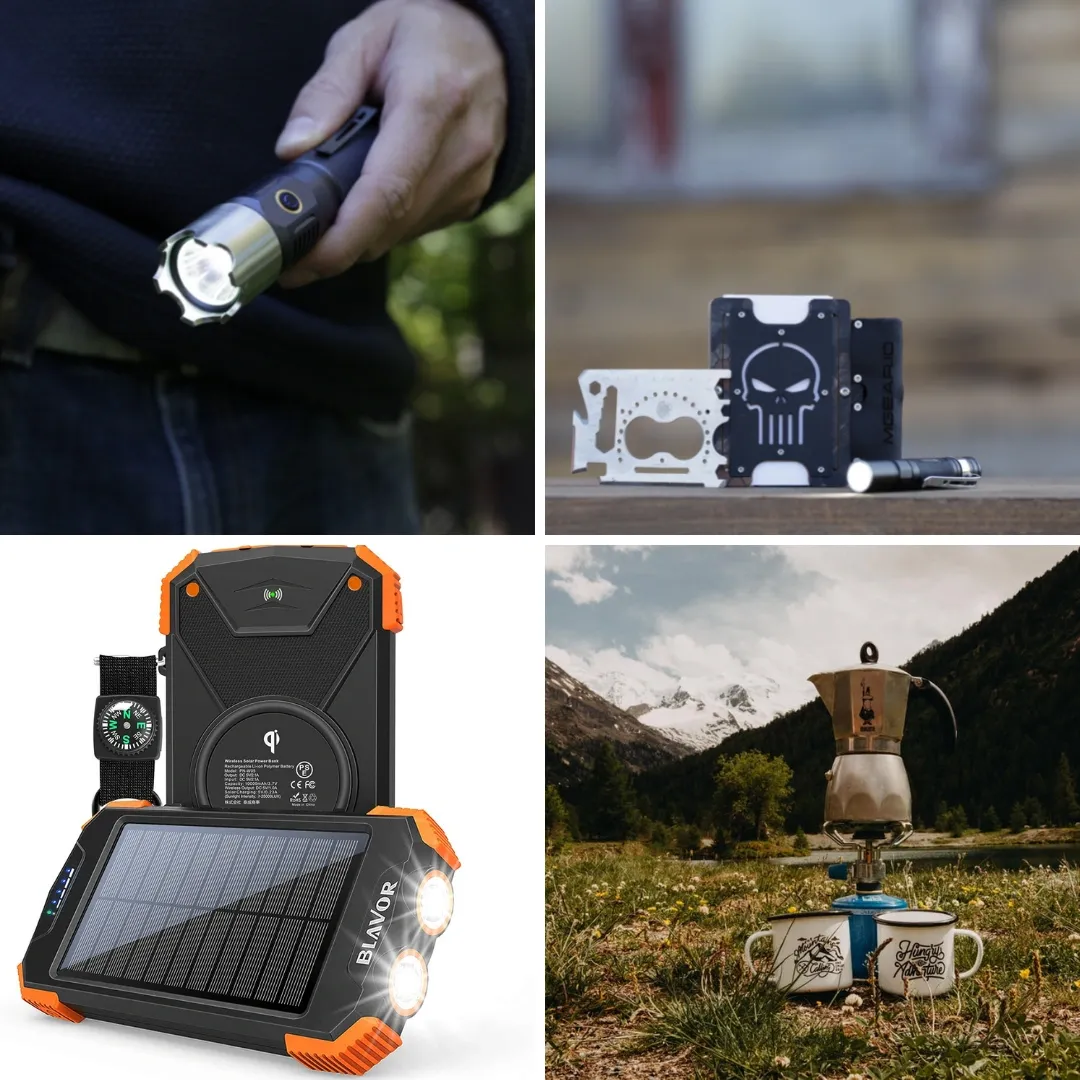 Cool Tech
We all want to go enjoy nature and disconnect, but that doesn't mean we have to leave all our technology behind. There are a lot of great items out there that makes camping just a bit more pleasant. Or maybe you're bringing a friend who prefers to go "glamping." Either way, here are some rad tools you can bring with you.
Battery packs – If your phone dies and you need it in an emergency, it's good to have some way to charge it.
Multitool – This is a great way to make sure you're prepared for any issues. Our MGear 18-in-1 multitool has a ton of features in a tiny package.
Lantern, Flashlight and or Headlamps – When it gets dark, you don't want to be fumbling around. MGear also makes some great flashlights that are perfect for camping.
French press coffee cup – While instant coffee is easy to bring, some of us like a high-quality cup of joe. Save space by investing in a travel mug that doubles as a French press!
Solar phone charger – Another awesome gadget is a solar powered charger to keep your phone alive.
Speaker – We all love the sounds of nature, but maybe you want to listen to some music while cooking, lying in the sun, or trying to wake up your sleeping kids. There are plenty of affordable speakers out there for travelling.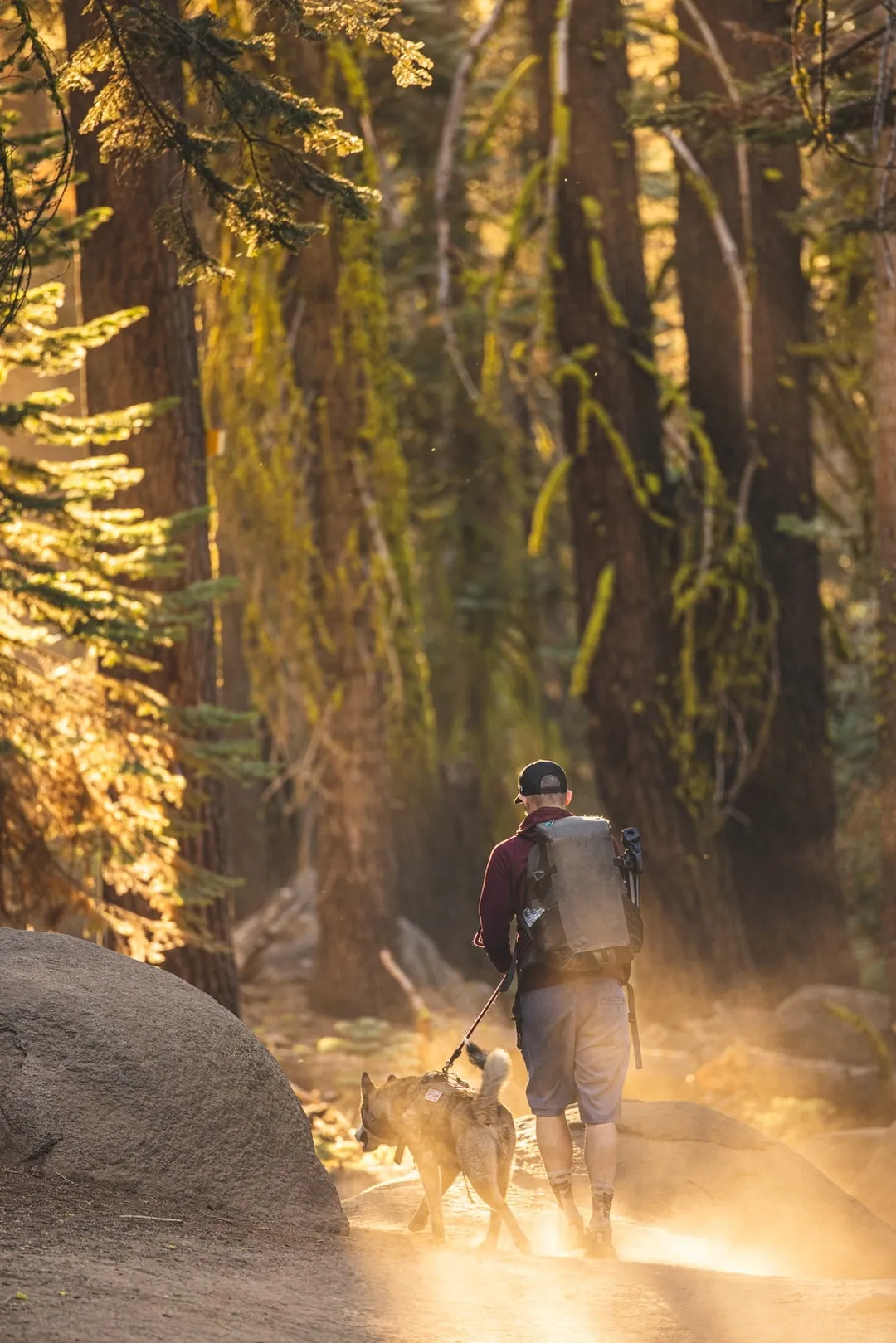 Pet Supplies
If you have a dog, you might like to bring them with you! There are plenty of famous dogs and cats that love to go hiking with their owners, like Bodhi the Adventure Cat. If that's the case, you need to pack items for them as well.
Leash + collar
Food + water dish
Lifejacket – If your pet likes water activities, this is important to keep them afloat.
Bed – Even an extra blanket can help ensure they're comfortable too.
Poop bags / litter Box – Yes, you're in nature, but if you're in a local campsite leaving your pet's poop on a trail is rude to the next person who might step in it.
HOT TIP: If bringing your indoor/outdoor cat camping for the first time, make sure to do a flea treatment immediately after you return. One of the MGear team members found that out the hard way – don't be like her!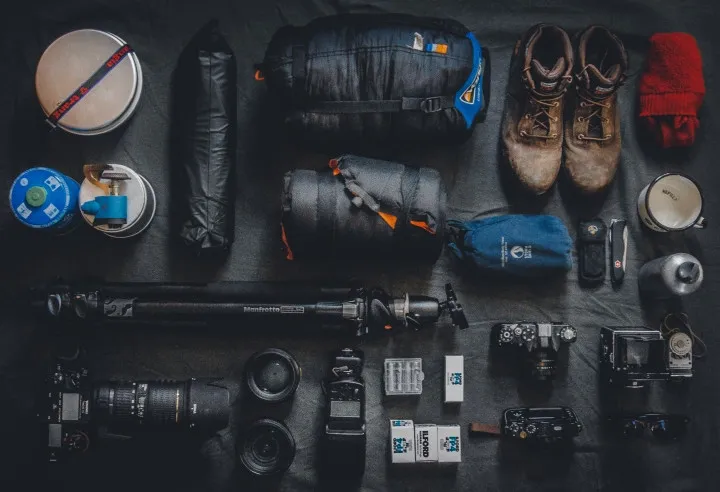 Sleeping Supplies
There are a lot of ways you can set up your shelter while camping. Most of us choose to bring a tent, but hammocks and sleeping in your car are fine options too. This is what we suggest you pack for your overnight trip:
Tent, tarps, and / or a hammock
Eyemask & earplugs
Sleeping bag & pillow
Extra blankets for warmth
Foam, air mattress, or a sleeping cot
HOT TIP: If you can't afford to splurge on a quality mattress or piece of foam and space isn't an issue, save your Amazon boxes and use cardboard instead. It's even useful to flatten the inside of your tent or use it as a doormat for shoes.
Extra items:
First aid kit – It's important to be prepared for any scenario, and we even covered this already! Check out this article for a First Aid Kit List and other advice.
Bug spray – You can even make your own with natural ingredients like citronella and eucalyptus. Find a recipe and give it a shot!
Whistle – Important during an emergency to have this!
Sewing kit – If your clothes rip, then you can stitch it by hand in the moment. Often, it's easy for a shirt or pants to catch a low hanging branch or bush.
Compass – This is another important item to help you if you get lost or just want to do a fun scavenger hunt with your friends.
Camera – Use your phone, a polaroid camera, or bring a small digital one.
Waterproof bag – To keep any electronics safe, make sure you have a bag that can keep them safe from rain or simply a spill. It can even just be a good ziploc bag.
We hope you enjoyed this month's article! Now is the perfect time to start planning your first camping trip for 2021. Whatever plans you have, a day trip or a weeklong vacation, we hope this guide helps you ensure you aren't forgetting anything.
For more practical tips and outdoor content, make sure to subscribe to our newsletter to stay in the loop for the next one.
Happy adventuring!