How to Choose a Tactical Wallet
We talk a lot about how tactical our Gadget Wallet 3.0 is, but what does 'tactical' really mean?
A tactical wallet shouldn't just 'get the job done', it should be as functional as you need no matter what you're tackling in a day. It doesn't just take up space in your pocket, it's purposeful. Tactical wallets are so much more than just money holders – they're compact, easy to carry tools packed with useful accessories. If you or someone you know is always trying to find the perfect camping tool or the best compact wallet for motorcycle rides, then a tactical wallet is just what you're looking for.
The difference between a run-of-the-mill brown leather bifold wallet and a tactical wallet really comes down to two main things – size and functionality.
Do you need a multi-purpose tactical wallet that can help you set up camp, start a fire, and crack a cold one? Or a compact wallet for motorcycle trips that's lightweight and helps with repairs when you're out after dark on the open road? Finding a tactical wallet with the right tools and accessories for real life are key when considering what to get.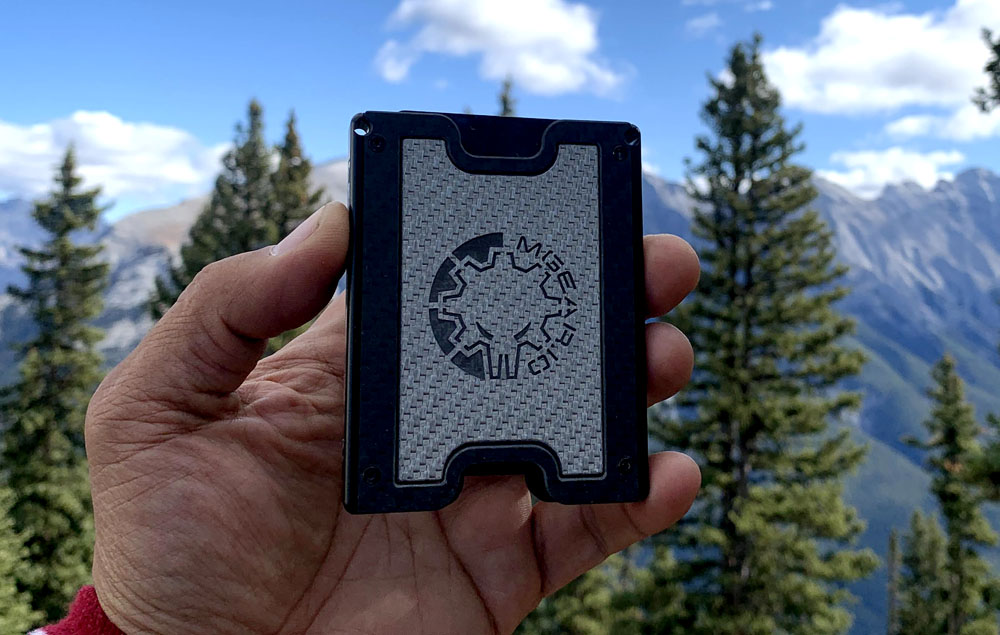 Since you'll be using your tactical wallet and its accessories outdoors and in all types of weather conditions, it's important to choose a wallet that's made out of durable materials. Something that can take the wear and tear of whatever rigorous tasks are required of it. A tactical wallet has to keep up with you through the toughest circumstances, and gives you confidence that if it gets dropped, your cash and cards won't be all over the place.
These are the kind of things to consider when looking for the tactical wallet best suited to your needs. It's also exactly what we had in mind when designing our Gadget Wallet 3.0. We wanted to give you the ability to build the best customizable wallet in the world – completely tailored to you!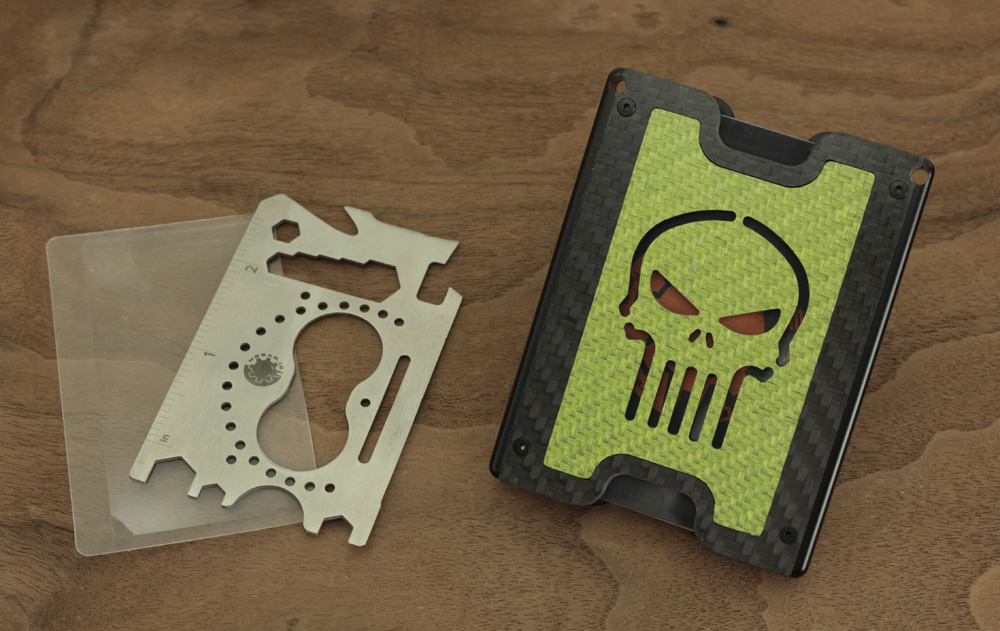 Built with tried and tested carbon fiber, solid lightweight aluminum, stainless steel, and brass, all while fitting in the palm of your hand, to call the Gadget Wallet 3.0 'small and mighty' would be an understatement. We wanted to design a tactical wallet that had such a wide selection of tools and accessories, that could seamlessly transform from a minimalist EDC wallet into a survival wallet without sacrificing size and portability. With swappable front plates that let you change up the design in seconds, add-ons like multi-tools, fresnel lens inserts, and LED flashlight accessories, it's the definition of a tactical wallet.
To get a full scope of the design, tools, and accessories that we think make the Gadget Wallet 3.0 so awesome, check out our Wallet Builder and customize one for yourself!